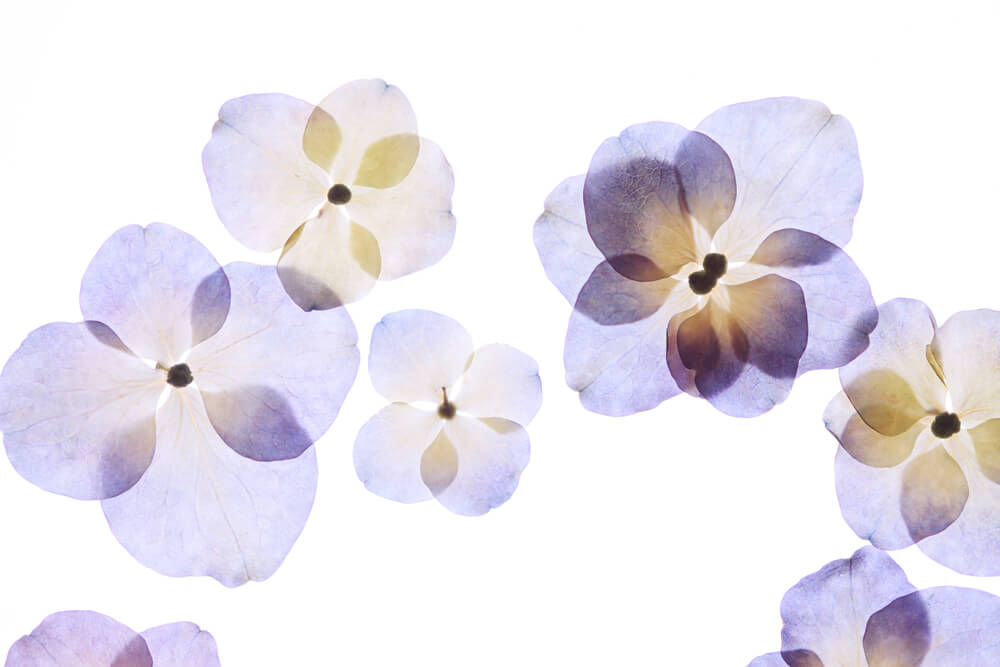 SERVICES TYPICALLY INCLUDE:
Resource and referral sharing, unlimited phone, text and email support from the point of hire through birth.

One to two in-person or virtual prenatal visits, to get to know one another and discuss your birth options, expectations, and preferences. We will clarify our roles, how we will work together, how to work with your care providers, cover movement and comfort measures, and more.

Being on call 24/7 from 37 weeks until your birth. 

Virtual and/or in-person support during your labor, and up to 2 hours after the birth to support bonding and the transition.

One virtual or in-person postpartum visit to help you to process the birth, and to help establish feeding, newborn care, healing, and/or referrals or additional resources depending on your needs.
PROFESSIONAL HIGHLIGHTS: PERINATAL + WELLNESS
Certified Lactation Counselor (CLC), trained and certified with the Center for Breastfeeding (HCP)
All Things Lactation: Non-Traditional Infant Feeding Relationships, with Tanya Wills, CNM, IBCLC
Co-founded + co-lead Mindfulness + Stress Reduction Doula Support Group, with Mary Esther Malloy
Home Birth Midwife's Assistant, with JJB Midwifery / Shana Norberg, CNM
Recentering Trans* Experiences in Reproductive Care, with birth worker and educator Charlie Monlouis
VBAC (vaginal birth after cesarean) Masterclass, with consumer advocate Jen Kamel of VBACfacts.com
Neonatal Resuscitation Program (NRP), certified with Karen Strange, CPM
Reclaim the Medicine of Birth, with Karen Rose, Master Herbalist and owner of Sacred Vibes Apothecary
DONA Doula Training, with Rina Crane, DONA Intercultural Director
The Havening Technique and the Power of Emotional Safety, with Kimm Sun, CNM

New York City Doula Collective (NYCDC) Mentor, and part of of Mediation and Access Committees

Full-Spectrum doula trained with Chanel Porchia, Ancient Song Doula Services

Meditation instruction training and facilitating: Brooklyn Zen Center, Rangjung Prison Dharma Project, Rikers Jail, Streetwork Project, CHiPS women's shelter, + MindfulNYU
...goes full circle. Deep gratitude to all those who have allowed me to work with them as a doula, facilitator, coach, and companion. 
-JAE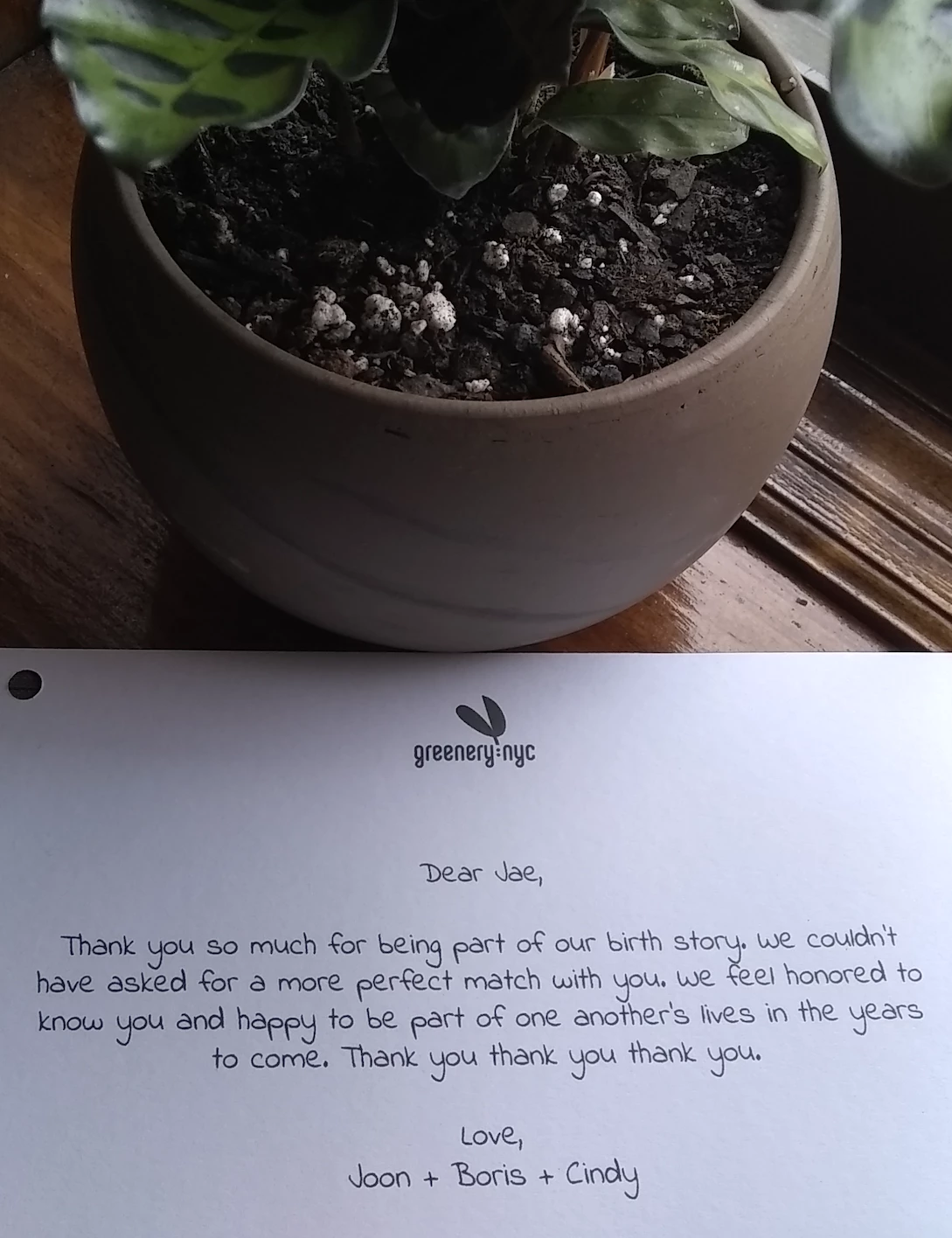 Working with Jae as my doula was vital to my mental and emotional health through my pregnancy, labor and post-partum experience. While I am sure this would have been true under normal circumstances her support was amplified as we navigated the covid 19 pandemic. I would have assumed that socially distancing would make it difficult to connect, but Jae made herself more available, meeting frequently over video chats and remaining flexible as circumstances changed. Before labor not only did she provide a wealth of resources and education but helped me navigate difficult conversations with my medical provider, which was above and beyond what I had anticipated. She was also able to attend the birth of my son and I credit the comfort and support she provided with the smooth labor I experienced after being told I would likely need an emergency c section. After the baby arrived Jae's support was again above and beyond my expectations. She checked in with me regularly and was a soothing and meaningful resource as I transitioned into parenthood. I could not recommend Jae more highly, all new parents should be so lucky to have the support of a doula like Jae.
- MEAGHEN
I can't recommend Jae highly enough. She provided a wealth of support and information throughout my pregnancy. She was an amazing sounding board for me as I made a variety of decisions about interventions that were being offered to me as I approached and then passed my due date. What I could not have anticipated was how much Jae would shine in the delivery room. Her depth of experience and knowledge paired with her grounded presence and warmth made me feel so safe and comfortable. Jae helped me to feel empowered, and made the experience of welcoming my daughter into the world one I will forever cherish and feel great about.

Jae was able to accompany me to the hospital during the COVID-19 pandemic, and was always incredibly receptive to what would make me most comfortable with respect to safety measures. She used all of the appropriate PPE and took every precaution to make sure that my baby and I were safe. Additionally, as a single mom, I was particularly grateful for Jae's understanding and respect for me and my decision to have a baby on my own. If I have another baby, with or without a partner, I hope Jae will be there!
- JACKIE YODASHKIN
I am SO grateful to have had Jae as my doula during my pregnancy and birth experience. She is a kind, generous, incredibly knowledgeable, experienced doula who has a way of hearing and understanding your wants and needs as a pregnant person. The caveat to MY story is that I never even met Jae in person! My husband and I met Jae virtually, right at the onset of the COVID19 pandemic. We weren't sure how everything would shake out back in March (of 2020) and decided that despite the unknown, we wanted to work with Jae and get all of the support we could during our first pregnancy. Despite never being able to meet in person, Jae was the exact support we needed.  We worked together 100% virtually and were able to create an in-depth birth plan (which was critical during labor and delivery without her in the room!), she taught us all kinds of comfort techniques, and most importantly, was an incredible emotional support as we navigated the rough waters of pregnancy during a global pandemic. Her calm, loving nature was exactly what we needed during these anxious times and her virtual support was everything we needed. We are now parents to a healthy baby boy and are immensely grateful for all of Jae's help and support. My husband, son and I hope to meet Jae in person one day and give her the hug we wish we could have when our son was born. 
- SARAH SHAFTAL
My husband and I had a wonderful experience with Jae as our doula. While we only met virtually until a few days before the birth of our daughter (COVID), she made sure to establish a strong line of communication from the start. She checked in often with reassurance and helpful suggestions in the interminable few days after my due date had passed, and helped me prepare and adjust my expectations when it became apparent that I was heading for an induction. 

Jae's steady, soothing presence helped me focus and filter out stressors in the hospital delivery room. The induction process restricted the range of coping methods available to me, but she nonetheless offered a wide repertoire of comforting touches. Her hands-on experience became particularly useful when we found out, prior to pushing, that my daughter was in a posterior presentation; through Jae's positioning-and-rebozo magic, we were able to persuade the baby to turn within a narrow timeframe and likely avoid further medical intervention. She let my husband take the lead whenever he felt comfortable, and suggested numerous ways we could all work together as a team. 

Jae also provided support for another unexpected aspect of my birthing experience: as I was preparing to become a mother for the first time, my own mother's health suddenly declined, and she passed away a month before my daughter's birth. Jae understood the emotional complexity of the situation, and was extremely thoughtful and attentive in helping me make space for grief within my happy event. All said, she turned out to be an even better companion and guide than I could have hoped for; I hope there will be a next time, and wholeheartedly recommend working with her. 
- ELOÏSE L.
After an extensive search for a doula who would guide us through the spirtual and holy act of bringing life into the world, we found Jae! How do we even begin to thank Jae? Jae's attitude and very being are so perfectly suited to being a doula, and to being part of our labor and birth team. Her energy was the essential element we needed - calm and confident, flexible and steady, caring and compassionate. Jae eagerly followed our lead during an extended labor and offered suggestions, physical comfort measures, and affirmations at just the right times. She focused on my wellbeing while supporting Jeremy throughout. During labor, we sang traditional melodies and songs to manage contractions and back pain; Jae didn't back off from this unknown element, but rather was right there with us and joined in when possible. She always knew when and how to say the right things, coaching and reminding me that the work I was doing was bringing me closer to meeting our child. Just recently (I gave birth August 2020), Jeremy and I were thinking about how different our experience would have been without Jae's guidance. Jae was not only a rock as we labored at home, but also noticed changes in my body and encouraged the nurses and doctors in the hospital to support me as needed. She accompanied us through the golden hour, making sure feeding was going well and snapping beautiful pictures without us even noticing! Let's just say, we're incredibly grateful we found Jae and can't imagine what this moment of our lives would have been without her! Jae's presence post-partum was a calming reassurance after a week of little sleep and lots of trial and error (as parenting seems to be!). It was a pleasure to see her familiar face and learn some new tips as we started our journey into parenthood. We look forward to continuing our friendship with Jae for years to come. We know how lucky you will be to have Jae by your side throughout pregnancy, birth, and transition into parenthood. 
- REBECCA WEINTRAUB
Jae's steady presence was like an anchor during the ups and downs of my pregnancy, birth, and postpartum period. My partner and I appreciated how thoughtful she was, offering her guidance and lots of resources whenever we had questions as first time parents planning a home birth. Active labor came on stronger and faster than I expected, and Jae arrived exactly when I needed her calming voice and touch to ground me. While I was lost in the contractions, my husband was busy setting things up and filling the birth pool, so having Jae there to support both of us and call my midwife when it was time was essential. Thanks to her care alongside the rest of my team, I was able to have a beautiful birth at home. I'll remember the moments and days after as the peak experience of my life. 
 - NORIKO BRUBECK
Jae was exactly what we were looking for in a doula. She is calm and confident, but also very friendly.  She came to our home before the birth to educate us on the birth, and also practice laboring in our home.  During the birth she was relaxed and very comforting for my wife.  In the weeks and months after the birth, she kept checking in on us, and even visited to see how we were doing. We wanted a doula to help my wife give birth without an epidural and she helped make that possible. I would definitely recommend her! 
- CARLOS FORSYTHE
I came out of the hospital with my new daughter, Maëva, happy, healthy and proud. My mother, my father, Maëva's father and I were all lucky enough to be present at her birth and we all left the hospital cheering for Jae Carey, our amazing doula. She was beside me, supporting and guiding me through birth responding to my needs both through body language and verbal communication. She set a tone in the delivery room for us all to follow placing the challenging experience of child birth in an environment conducive to peace. All we had to do was focus on the second we were in until the arrival of Maëva. To have someone familiar and knowledgeable about these enduring moments by your side will help you succeed in whatever plan you may have in child birth. I plan to have Jae Carey by my side the next time I have a child. I believe she helped me find my own courage to have the natural birth I was planning for and would highly recommend her to anyone having a baby.
- SARAH BOULEY
From the moment we met Jae, we knew her calm and present energy was the exact presence we were looking for to welcome our baby into the world. She is a true nurturer, a deep and sweet soul, who gave us the confidence and encouragement we needed during our very long 48 hour home birth. I had extrememly intense back labor where she was pressing into my back to ease the preassure for hours. She never gave up on us and was a true voice of reason during moments of doubt. If you are looking for a doula who is not affraid to get her hands dirty, who will be there through the highs and low's, and are looking for a loving sweet presence to accompany you on the journey through birthing, Jae is the one.
- LISA R.
Jae was wonderful! The experience, skill, warmth and calm she brought to our experience was so valuable. We had a home birth, attended by an incredible midwife, whom Jae had never met before, and the two were able to work together very smoothly, each filling a different role. There was a moment during the labor when it became very possible we would have to transfer to a hospital and through this Jae remained a steady, supportive presence. Despite 18 long, hard hours of active labor (6 hours pushing!!!) I never once felt afraid or unable to continue and ultimately gave birth to my daughter on a yoga mat on the floor in our bedroom, exactly where we needed to be. Jae was present for me through the whole process, always there with some water to sip, rubbing my back, offering support to my partner. She provided very helpful suggestions and resources for breastfeeding, which made a big difference for us in those first days after Sejal was born. The fact that she also works as a doula with loss was important for me as I had lost a baby 5 years earlier at 22 weeks and had a lot of fear which I did not want to manifest in this pregnancy or labor. Jae is a skilled doula with incredible peaceful energy. She came with a lot of suggestions, but didn't push anything on us. I always felt like she was listening to us and was able to find the balance between offering suggestions and honoring our needs. She was there to provide support and guidance and help us feel comfortable and empowered and that is exactly what she did. Our beautiful baby girl is now a thriving 4 1/2 month old. She has had no health issues, has been able to be exclusively breast fed (which has been a wonderful experience for me), sleeps through the night (has since she was born) and is an incredibly smart, strong, curious, loving and happy little person. I have no doubt that her well-being was deeply influenced by the healthy, natural way she came into the world, of which Jae was an integral part.
- TIANA MARKOVA-GOLD
My fiance and I had the good fortune of finding Jae Carey when I was approximatly 4 months pregnant with my first child. I read through a lot of descriptions on doulamatch and elsewhere, and Jae's profile was one that really stuck out to me. Both my fiance and I can be high strung when under stress, and I liked that Jae had experience with yoga and meditation. She was the first doula we met in person (although we had talked with a few others), and after walking out of that meeting, we agreed that we didn't need to meet with anyone else. Jae in person was what I had hoped for: Calm, kind, compassionate, and helpful. Throughout my pregnancy, we kept in touch with Jae, and she provided both support and resources. On the day my water broke, and throughout a somewhat tumultuous labor & delivery (where 90% of my birth plan went out the window), she was a great comfort and support. We can't imagine having gone through it without her. Both my finace and I care about Jae and consider her a close friend/family. If you want a doula who has a peaceful demeanor, and is calm yet present and engaged, Jae is who you're looking for. We are so grateful we found her.
- JENNIFER SCHUPP
Jae has been such a warm and caring presence for our students this past year while teaching meditation for our program, MindfulNYU. She brings a long and deep practice, and a unique, body-intuitive approach to teaching and what she offers. I am very particular about who I allow to teach for us, in a world where 'mindfulness' is more of a trend, rather than a skillfully cultivated practice derived from dedicated learning, ethics and wisdom. Jae is humble, deeply compassionate and trustworthy. She is aware of what people need in a variety of contexts, and so is thoughtful in creating a safe and accessible environment for those she instructs. I highly recommend her!  
- REKA PRASAD, PSYCHOTHERAPIST + FORMER ASST. DIRECTOR OF MINDFULNYU, NEW YORK UNIVERSITY